Let me just preface this post by saying that this wasn't a terrible flight by any means. However, having had the good fortune to fly Cathay Pacific pretty frequently over the past few years, the service that I received on this flight was pretty abysmal and not at all what I would expect from one of the world's best airlines, so I thought I'd just share about this experience here. 
---
A few days ago, I flew from Hong Kong to Bangkok on one of Cathay Pacific's late-night frequencies, which was operated by their regionally-configured A330 (Alvin's flown this in the past, but in the meantime all the regional A330s with their newer economy seats were transferred to Cathay Dragon, leaving Cathay Pacific with shell seats on all but one of their regional A330s). Going into this flight, I was expecting it to be representative of your average Cathay Pacific regional experience — comfortable and decent, but nothing too surprising. As you can probably guess by this point, it turned out to be one of the most disappointing flights I've ever had on Cathay Pacific.
This specific flight pattern involves a night flight down to Bangkok, a one-night layover and then a morning or early afternoon return from Bangkok. This clearly isn't especially desirable for crews, and it really showed in the service.
What went wrong?
Most of the flight attendants on the flight just seemed plain disinterested from boarding to deplaning. The service was generally quite cold and harsh, which was pretty odd for an airline that prides itself on its "service from the heart". I understand that the flight attendants were probably knackered at that point, but is it really too hard to smile a little or try to be slightly pleasant to your passengers?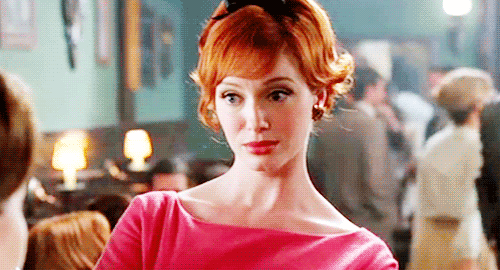 On this specific flight, I was travelling with my family, all of whom are Gold members of Cathay Pacific's Marco Polo program. Generally, gold members are supposed to be greeted by a flight purser. While it's a small personal touch, it can really go a long way in making a passenger feel welcome. On this flight, the flight purser serving my section didn't welcome us. While I wasn't mad about this (as the "welcome" tends to be really awkward), it really set the tone for the service throughout the rest of the flight.
As the cabin crew were completing their pre-takeoff checks, a flight attendant walked over and told me to unplug my phone from my portable charger, citing "company policy". While there is a policy banning the use of in-seat power to charge devices during taxi, takeoff and landing, no such restrictions apply to portable charging devices. In fact, I've used my portable charger on countless other flights on Cathay Pacific during takeoff and landing without any issue, so I thought that this was weird. Now, I wouldn't have minded all of this. However, she was really condescending and borderline rude, which left a really nasty taste in my mouth. No, I don't expect to be treated like royalty, but her tone was really uncomfortable and just really off-brand for Cathay Pacific.
The rest of the flight was pretty uneventful. Fortunately, the cabin was empty, so I was able to spread out a little. While the flight attendants weren't very nice, they at least looked like they were hustling around the cabin and working hard during the flight, so kudos to them. However, I turned back and saw the flight purser on his phone in the rear jump-seat, in plain view of all the passengers. Seriously!?!? While the purser's responsibilities were mostly within the galley during the flight, I thought wasn't really the best demonstration of teamwork to have him in the jumpseat relaxing while the rest of the crew were working. I'm also pretty sure that Cathay has a policy against flight attendants using their personal electronic devices to some degree. Heck, he even could've used that time to make up for the lack of a pre-flight greeting that we missed. 😉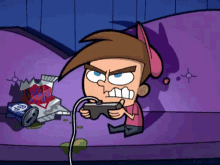 I realise that these are literally all "first-world" problems and in the grand scheme of things none of this matters. I also understand that the crew were probably exhausted at this point given how late it was and not in the mood to smile or be cheerful, and I totally empathise with them. However, the overall experience was just below standard for an airline that was once the world's best. Even my father, who normally doesn't care about service commented that it "certainly wasn't a good day for the crew".
Bottom Line
Cathay Pacific is not only an airline that not only has a reputation for its service, but it's an airline that I'm personally really proud of. Having flown them countless times since I was a baby, I've been happy to see the airline's continued growth.
As such, it's really disappointing to see the flying experience to have sunk to this point, especially at a time when regional competition is becoming increasingly fierce. Had I decided to pay cash for this flight (I redeemed with Asia Miles), I would have been paying a premium of $1000 over Cathay's competitors for what was truly a mediocre experience. This was my last Cathay Pacific flight for at least a few months, and it was a seriously sour note to end two years of generally good flying experiences with the airline. I seriously hope that Cathay takes a good hard look at their service training and works to improve their increasingly slipping service standards.
What's your worst flight service experience?