I have to get from home to school a lot now that I board in Hightstown, so I constantly see myself trying to get onto Newark-bound flights. While United flies between Hong Kong and Newark, elite status keeps me on Cathay Pacific, and I've flown the Hong Kong to Newark route in all available cabin classes (I've reviewed the flight in business and economy, so check out my remarkably similar flight from New York JFK to Hong Kong if you want to read a review of premium economy on the route).
Cathay Pacific Boeing 777-300ER Hong Kong Airport
Being the savvy passenger I am, I decided to explore different routings to get to Newark in business class.
I went to Cathay Pacific's website and headed to the "Book a Trip" section on their main page, and plugged in my routing, travel dates and preferred travel class.
Then, I selected my preferred flights.
The total fare for Cathay Pacific for roundtrip Business Class tickets from Shanghai to Newark ended up as CNY15,780 (~HK$17,803). In the process, you would be earning 250 Marco Polo Club Points which would straight off the bat requalify you for Marco Polo Green status and leave you around 50 points from Silver status. Additionally, you'd also earn 22078 Asia Miles which is enough for a one-way upgrade from Premium Economy to Business on a flight from Hong Kong to London.
Seriously. Just as a point of comparison, here are rates on Cathay Pacific's Premium Economy cabin from Hong Kong to Newark on the exact same dates. Heck, this isn't even for a non-stop flight to Newark – but rather for a flight to San Francisco – and then on to a Virgin America flight to Newark.
So, for HKD4797 less than a ticket from Hong Kong to San Francisco to Newark in Premium Economy and Economy on each respective segment, you could fly from Shanghai to Hong Kong to Newark in Business Class.
I seriously don't know what is going on. Did someone forget to add a zero at the end of that number? Or is this the actual fare that Cathay is publishing – because this is actually ridiculous. Does management want to find out why they're losing money? Look no further than how they price their tickets.
Cathay Pacific Boeing 777-300ER Business Class
This doesn't seem to be a one-off. Cathay seems to price many connecting fares (for example, from Seoul to Hong Kong to Bangkok) at similar prices to fares originating from Hong Kong.
Fare for Hong Kong to Bangkok Flights 
Fare for Seoul to Hong Kong to Bangkok Flights (~HK$3220) 
Without even factoring in the additional club points that one would earn flying Seoul -Hong Kong – Bangkok, you're essentially paying an extra HKD70 for the Seoul to Hong Kong and Hong Kong to Seoul legs – which typically goes would go for around HKD4000 roundtrip.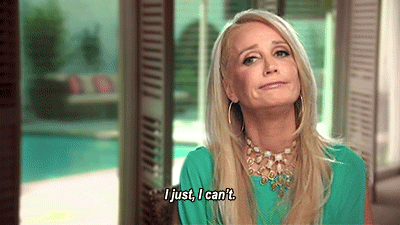 Seriously. This is actually ridiculous. Cathay Pacific is currently losing more Hong Kong-based passengers than before because of their astronomically expensive fares. Yet, Cathay's management turns a blind eye on all of that, instead focussing on connecting passengers by offering bargain low prices that could probably trump anything that Hong Kong Airlines can put up.
Bottom Line
Need I say more about why Cathay is losing money?