Alvin recently wrote a post responding to my reaction to Hong Kong Airlines' attempt to enter the Hong Kong to Canada market. I must say, it's certainly very well written – and is also stacked with a bunch of good roasts. However, as we are, at the end of the day, the Young Bickerers Travelers of Hong Kong, I thought I'd reply to Alvin and pick apart some of his points, just as he has oh-so-kindly picked apart mine.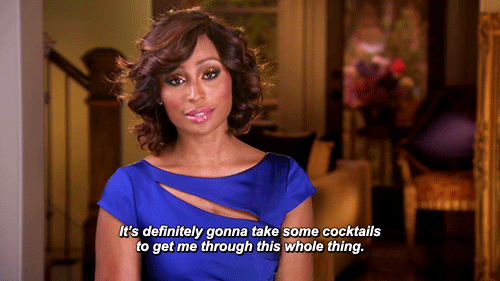 I'm somewhere under the drinking the age, so I'll be sipping my mocktail in the corner.
Delays and Cancellations 
Alvin rebutted my argument about Hong Kong Airline's operational reliability by writing the following:
I largely agree with Jason's statistic that Hong Kong Airlines was recently ranked as one of the worst airlines for delays. According to SCMP (the only place I can find them), Hong Kong Airlines ranked 100th on the punctuality table for flights departing within fifteen minutes of scheduled time. Cathay Pacific came clean, but their current fiancée, Cathay Dragon, came 95th. I can therefore guarantee that both airlines are just at the position they are because of their reliance of flights to the mainland. I've heard a lot of delay stories with Hong Kong Express, but the same isn't true for Hong Kong Airlines.
While that's certainly not incorrect, that South China Morning Post article was published in September of 2015. If you're going to look up stats – maybe check out the validity of those statistics. As per a Bloomberg article published on January the 9th, Hong Kong Airlines ranked as the 7th worst airline for delays – with 33.43% chance of a flight being delayed. They ranked ahead of Air China – who has a significantly more extensive within China. Cathay Pacific and Cathay Dragon both were not featured on the list.
Hong Kong Airlines Airbus A330-300 Hong Kong Airport
Mainland Chinese airports are notorious for severe delays due to air traffic restrictions. Although that's in no way the fault of airlines, disruptions to the flight schedule can be minimised by good fleet management – something that Cathay Dragon is evidently significantly better at doing – given that it doesn't make an appearance in the list of the most delayed airlines is 2016.
Additionally, Hong Kong Airlines only has one daily flight from Hong Kong to Vancouver. Therefore, if a passenger misconnects from a delayed flight, that passenger will have to wait for a whole day before finding themselves on a plane heading to Vancouver. Meanwhile, passengers flying with Cathay Pacific and Cathay Dragon have are able to rebook themselves on up to four daily departures through a newly formed joint venture with Air Canada – a move which could minimise travel disruptions.
Business Class Seats
Alvin also took a stab at my point about how Hong Kong Airlines offers an inferior Business Class cabin by stating the following:
I agree about the legrests – Cathay Pacific wins in that regard. And I do far prefer reverse herringbone seats because of how spacious they are. But no, Jason, that isn't because of privacy as you suggest, at least with a few of the seats here. Though each to his own – I'd say that a reverse herringbone seat is a little more private than some of the aisle seats in this configuration, and definitely less private than the window seats, but I won't take that as an argumentative point.

My point would be that curried cow sh*t is brown, not red. Red is not "overused" here, it's just the theme of the cabin and had been chosen to fit with Hong Kong Airlines' brand. I could easily say that Cathay Pacific has gone for pretty bland green, white and pale yellow colour tones (I mean, that's what I originally said when the A350 seats came out in December 2015). It's about personal taste and is definitely not a bad decision made by Hong Kong Airlines.

Also, those headrests are orange, not red.
Now, Alvin is – after all – the food expert of the blog, so I'm not going to dispute that curried cow sh*t would turn out brown. I'll give that one to you. Let's just describe the tones in the cabin as "red".
Hong Kong Airlines Airbus A330-300 Business Class
However, how can you describe the use of red in the cabin as "not overused" if the seat covers are red, the bulkheads are red, the carpets are red… So on and so forth. The cabin is so garishly decorated it looks the former lobby of the Keating Hotel – which Gordon Ramsay famously described as "looking like a brothel". Gross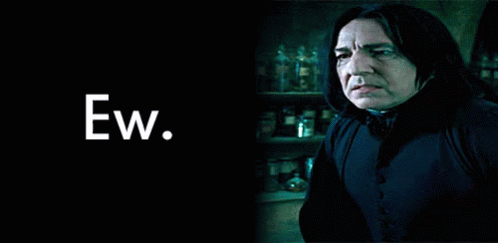 Alvin then goes on to defend the (excessive) use of red in the cabins by stating that it fits with the whole Hong Kong Airlines colour palette- which consists of red, red and red. However, I think it's important to note that Cathay Dragon, a fellow Hong Kong-based airline that heavily features red in its colour palette, decorates its cabins in a manner that is not obnoxious and actually aesthetically appealing. Cathay Dragon also injects little elements of red into the cabin – such as by providing red pillows to passengers to contrast the green seat covers.
Cathay Dragon Airbus A330-300 Business Class (yes, this was taken on a Cathay Pacific plane, but it's the same seat anyways…)
And, if we're going to look for how we've contradicted ourselves, I present to you a quote from Alvin's review of Cathay's A350 Business Class cabin:
My first impressions of the cabin was: the seat is gorgeous. It really didn't look that great in pictures, but in real life, I found the cabin gorgeous. The only thing missing from the cabin, really, was my headrest cover (look closely at the below picture – you'll spot 17A quickly).
I mean – if the cabin were gorgeous, it wouldn't be bland and uninteresting as you're suggesting by saying that Cathay has gone for "bland green, white and pale yellow tones".
Cathay Pacific Airbus A350-900 Business Class Cabin
Economy Class Seats
I'll concede that Alvin makes a great point here.
I wouldn't pay HK$4000-HK$6000 more for an extra inch and a storage nook, but I haven't tried Hong Kong Airlines' economy seat and I do admit that Cathay Pacific's economy seat is my personal favourite.
Cathay Dragon Airbus A330-300 Economy Class 
One thing that's important to note – however- is that Cathay regularly prices fare sales on flights between Hong Kong to Vancouver. In response to Hong Kong Airlines' advances into the market, they've drastically lowered prices to as low as HK$4000. In that case, I'd definitely pay a couple hundred extra dollars in order to receive more comfort in flight – and earn some Marco Polo miles along the way.
Catering
Alvin once again "reduces" my argument about the discrepancies between Cathay Pacific and Hong Kong Airlines catering standards by stating that:
Interesting, I also had a pork roll back when Hong Kong Express was a full-service airline and I flew them from Hong Kong to Taichung. Yes, neither Hong Kong Airlines nor Cathay Pacific have especially good food, or so I've heard (I've had dismal food in longhaul Cathay Pacific business class, and the general rating for Hong Kong Airlines food is D-, despite how good it actually looks online).
Here's the thing Alvin, I hate to break it to you, but you can't judge the taste of food unless you've actually tasted it. While Hong Kong Airlines' food may look fantastic, you don't know if it tastes fantastic. So until then, we can't accurately judge Hong Kong Airlines Business Class.
Even then, my impression of Hong Kong Airlines catering has been tainted by the food that I received on one of their flights – which is easily one of the worst things I've eaten aboard a plane. I still remember the pork roll that I had. The pork was overcooked to oblivion, while the roll was soggy and tasted really terrible.
Even then, it's odd of you to claim that Cathay doesn't have good food – even after you described a prawn and risotto dish you had on a flight from Hong Kong to Taipei last year as "one of the best main courses I've had on a plane". You've even complimented some of the dishes that you've been served on a flight from Hong Kong to London in Business Class. I hardly think that constitutes "dismal" food.
Cathay Pacific Boeing 777-300ER Business Class Entrée – Roasted salmon, asparagus, potatoes, herb, Camembert rarebit and tomato concasse
Service
Here we go.
What interests me here is that Jason was the one dissing Cathay crews for being b*tchy and cold. Back in March, Jason told me (which I then expressed in my initial report of Cathay Pacific's A330 business class):

Most HK based fas are super b*tchy and cold…

I've met 5 Hong Kong Based FAs that were really good.. And they were all new hires.
Yes. I'll admit – Back in March of last year, I had a terrible impression of Cathay Pacific crew. I flew four regional sectors with Cathay in the span of two weeks. On all of those flights, I encountered some of the worst flight attendant's I've had with Cathay Pacific. Some were indifferent that you'd be hard pressed to get a reaction out of them if you tickled them. Some looked so angry with their lives I was really scared. Some were just downright rude and unpleasant to deal with. Anyways, I see now how generalising all Hong Kong-based Cathay crews perhaps wasn't the smartest thing to do.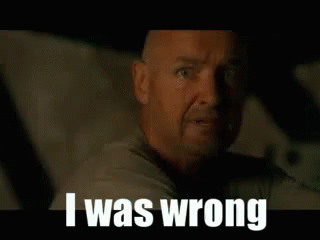 However, for what it's worth, I have had nothing but (mostly) fantastic experiences with Cathay Pacific crew – seven of them – to be exact. So, yes, my opinion on Cathay's crew members has drastically changed. I mean, I think it's acceptable to change your opinion on something…right?
Clarifying My Stance
I think it's worth clarifying stance on this issue. While I firmly believe that Cathay Pacific offers a superior in-flight product to Hong Kong Airlines, it's worth noting that Hong Kong Airlines certainly isn't a bad way to get to Vancouver – especially with some of their bargain cheap fares. However, if given the choice between Hong Kong Airlines and Cathay, I'd go with the good 'ole brushwing.
Bottom Line